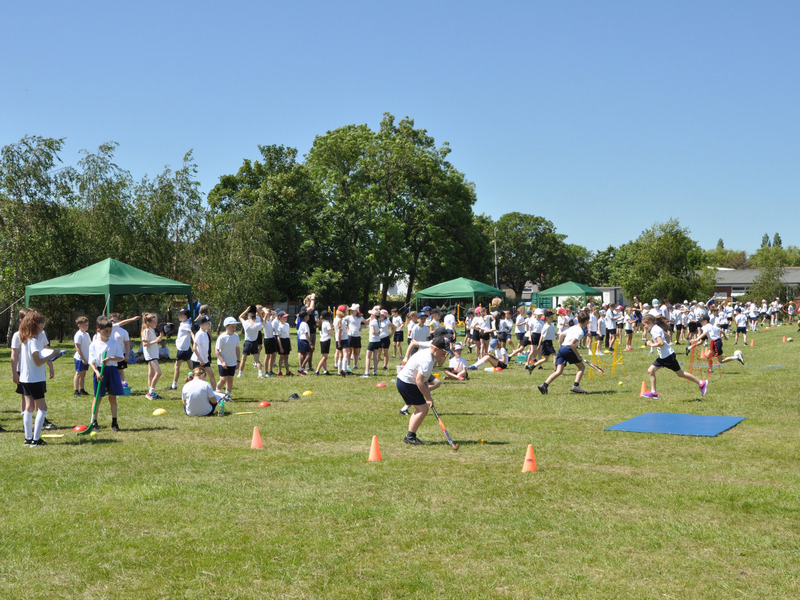 1 July 2022
Sports Days
There was nothing 'summery' about the torrential downpour of rain that put a stop to our Upper Junior Sports' Day, earlier this week! Although, this is Britain and we can't control the weather.
Fortunately, we did manage to complete our Lower Junior Sports' Day and the Year 3 and 4 children enjoyed a full afternoon of activities. This morning in Celebration Assembly, we were able to present trophies and medals to the children who represented the winning countries. The Year 3 trophy went to 'St Lucia' in Mr Shannon's class (3S) and 'Italy' in Mrs Lambrianides' Class (4L). Well done to everyone who participated and thank you to the parents, grandparents and friends who supported the children throughout the afternoon. As a school we were delighted to be able to hold a Sports' Day for the first time since 2019!
Upper Junior Sports' Day will now take place on Friday, 8th July at 9:30am – weather permitting. As you can imagine, it has not been easy to find an alternative date given that the Infant school have a series of sports events, open days and transition afternoons planned before the end of term and our Year 6 children have their Careers Carousel on Wednesday and are busy rehearsing for their Leavers' Assembly.
If you able to attend you are very welcome! Fingers crossed that the weather is kind to us!
---